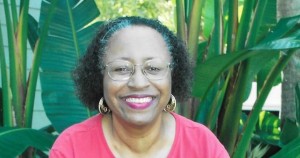 Hello, I am Sheri…..a Certified Intuitive Counselor. I do intuitive readings and consultations.
I've been psychically intuitive all my life. I've been able to use my abilities to know what is going on in the lives of my family and friends before they "speak" to me about a given situation.
My gifts have also allowed me to use homeopathy to heal myself and my pets of illnesses.
Presently I am using my abilities to provide an open channel to connect with the Divine Spirit, angels and spirit guides so that I may assist others in achieving more happiness, abundance, clarity and love.
This is achieved through my intuitive readings.
I receive positive information about your life that is helpful and timely.  I feel I am led to strengthen your spiritual awareness which will give you the power to attain your goals.
 " You found me for a reason."  Sheri
"One is always where they should be, to learn from the experience.

Listen to your inner self.  Let's get started and move ahead."    Sheri
Training and Experience
I have a lifetime of experience as an intuitive.  I've spent years studying and reading many topics on inner psychic abilities, personal intuition, homeopathy, spirituality, family issues and healing, personal love relationship issues and healing.
As mentioned above, I am a Certified Intuitive Counselor, certified by the World Metaphysical Association, I also have a B.S. in Management Science with minors in Womens Studies and Finance.  This gives me an understanding of how businesses operates in our world.  In this manner I bring a practical sense along with my intuitive abilities.
I will always reach to enhance my gifts by taking additional courses, seminars and workshops.  My personal growth is a never ending process and I truly enjoy it.