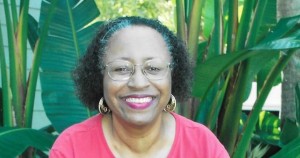 Explanation of Intuitive Readings
An intuitive reading is when I assist you by reaching out to your spiritual guides and angels to answer a question you have regarding what is happening in your original life path.  We all have one.
Your guides share with me what you need now.  The answers may differ from what you expect, but it is the most important for you now.
How can I do a distant reading which is a reading without the person in my presence?
Many people's concept of an intuitive or commonly known as a psychic are skeptical at best.
I mean how many people have you personally known that can inwardly quiet the outside world, no matter what is going on with them or around them and go deep within and tune into the inner quietness, spiritual realm to communicate intuitively?
Then while in that state, seek answers about this worldly realm for themselves and others.
I do this regularly.  It is a gift, but it has taken training and discipline to achieve.
Sounds far fetched, huh?  So did the belief that the world was round at one time. What about people being able to fly in the air, albeit in an airplane.  Just because one cannot see it or fathom something does not mean it can't happen or doesn't exist.
I've been able to "just know", see and hear thoughts relating to myself and others all my life.  It happens, I do not know why.
So I've learned, if I can help others with this gift, why shouldn't I, via a reading.
How should you ask your question(s)?  They must not be general in nature. Please see the FAQ Section for specifics
What do I need to perform a reading?
A clear photo of your face and eyes. This assists me while I give thought to you and your question.
I will also need your full birth name and your date of birth.
What type of readings do I perform?
Angel cards and intuitive psychic readings that are based upon your questions(s).
I then send you a written response of what I received intuitively to you via email in a downloadable format, within 48 hours of my confirmation to you.
The topic(s) covered, of course is your choice, and may vary from those listed below:
Career information, past life information, health issues, family relationships, love relationships,
money, self improvement, and personal development.
When you receive your reading please do not hesitate to contact me if you are not clear on something.
I am here to help you along your life journey.
Important Information –  DISCLAIMER:
All readings are for entertainment only. I am not responsible for your interpretation and any actions that follow.  You do so on your own free will.
In regards to health issues, my readings in no way replaces proper medical advice from your physician.
You must be at least 18 years of age and by purchasing a reading you are stating that you are of legal age.
Save